Festival Event    :   November 19, 2021 until November 20, 2021 at 04.30-09.30 PM
Venue                 :   The CAD Cultural Center Lanna Ethnicity, อ. สันกำแพง จ.เชียงใหม่
     https://goo.gl/maps/DKmv5bjaNVpLx4Qz5
Join the biggest festival to celebrate Yi Peng in Chiang Mai, for two exceptional days. With more than 3,600 people each day at a sold-out crowd (new normal regulation), during which nearly 7,000 lanterns will be lifted into the sky each day to offer you a sight of striking beauty. Don't delay to buy your ticket, DON'T MISS THE WONDERFUL EVENT !
Yi Peng Chiangmai Lantern Festival is another light festival celebrated in northern Thailand. It is the lanna festival with the biggest celebration held in chiangmai which is the ancient capital of the former lannd kingdom. The highlight is that numerous sky lantherns adorned with the lights are released and float up into the sky. Actually, Sky lantern are called Khomloy in thai lanna language, Loi Krathong coincides with the Lanna (Northern Thai) festival known as "Yi Peng".
What is the highlight of the festival?
1. Event Ceremony : Different format and unique of a traditional Thai Lanna . Tourist feels free and participate in Lanna market and cultural activities as well.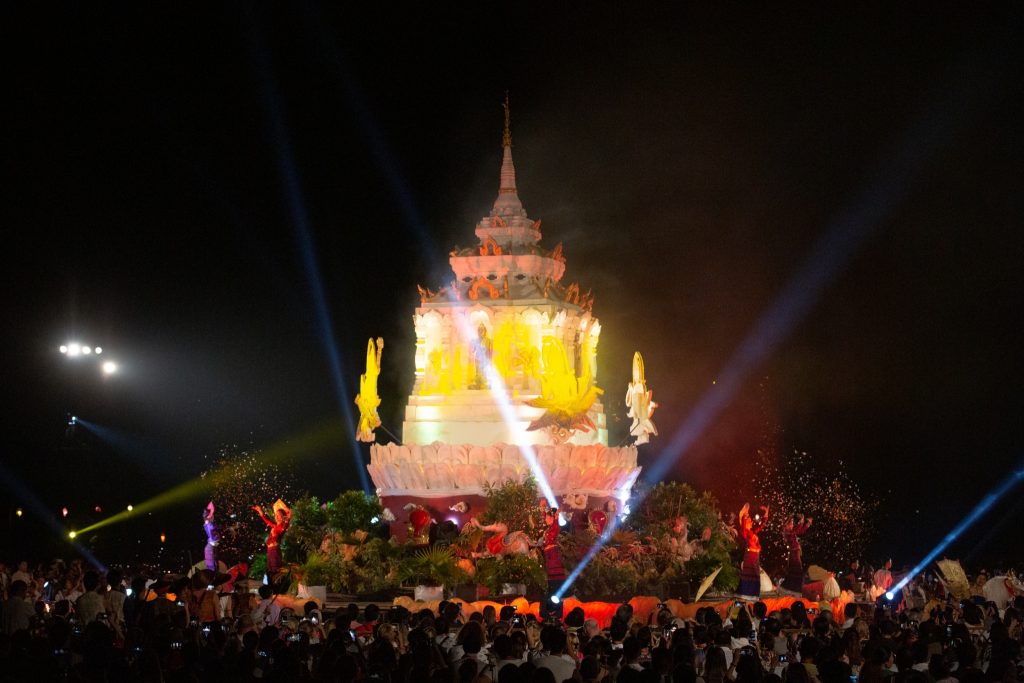 2. Foods and Beverages : Organizer considerate all customer participated to be satisfied in every aspect of the beautiful atmosphere. In order to the tradition and Lanna culture such as quality of food, select famous person both domestic and international. Prepare to cook for every customer. Mrs. Chamnain Eamcharoen, or that the people known as "PATA" Free unlimited food and beverage through out the event. Food Container is made from natural materials in order to preserve the environment.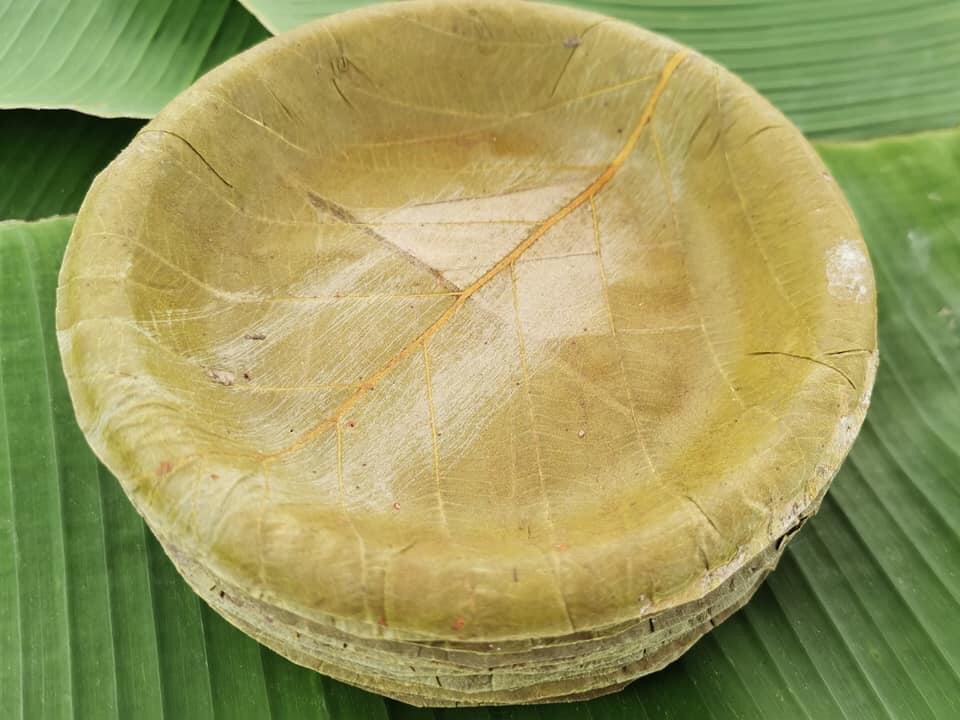 3. Show : The folk artist who has selected the actor as a teacher and famous folk artists in all fields, the show reveal to have published a reputation of all artists.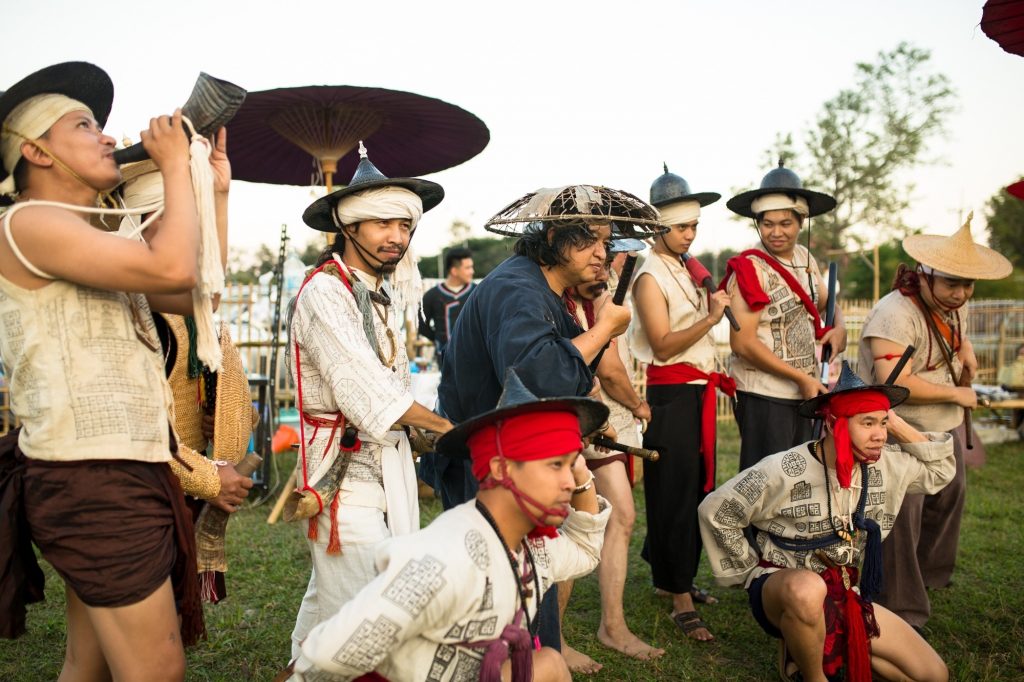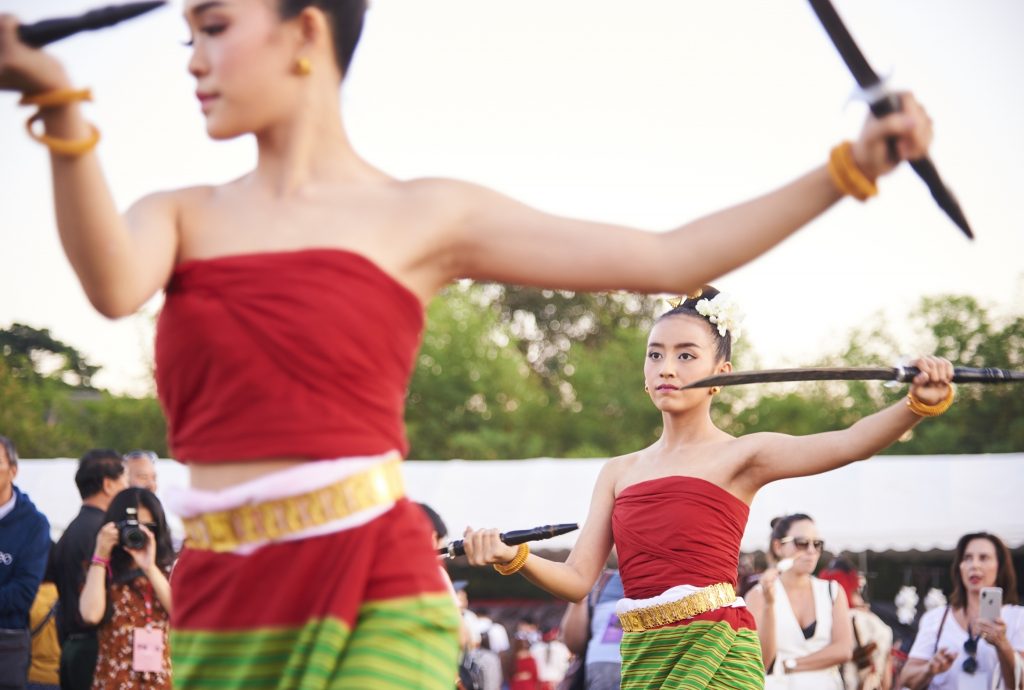 What is included in the festival?
All-you-can-eat food and drink (buffet).

Memories of the festival.

Two lanterns per person.

Attend the show and take part in the many activities offered at the event venue.
Available Ticket
Early Bird Tickets on May 31 – Jun 14, 2021 ;-
Free Upgrade to

Premium Seat – 

4

,900  THB ONLY!
[First come, first served]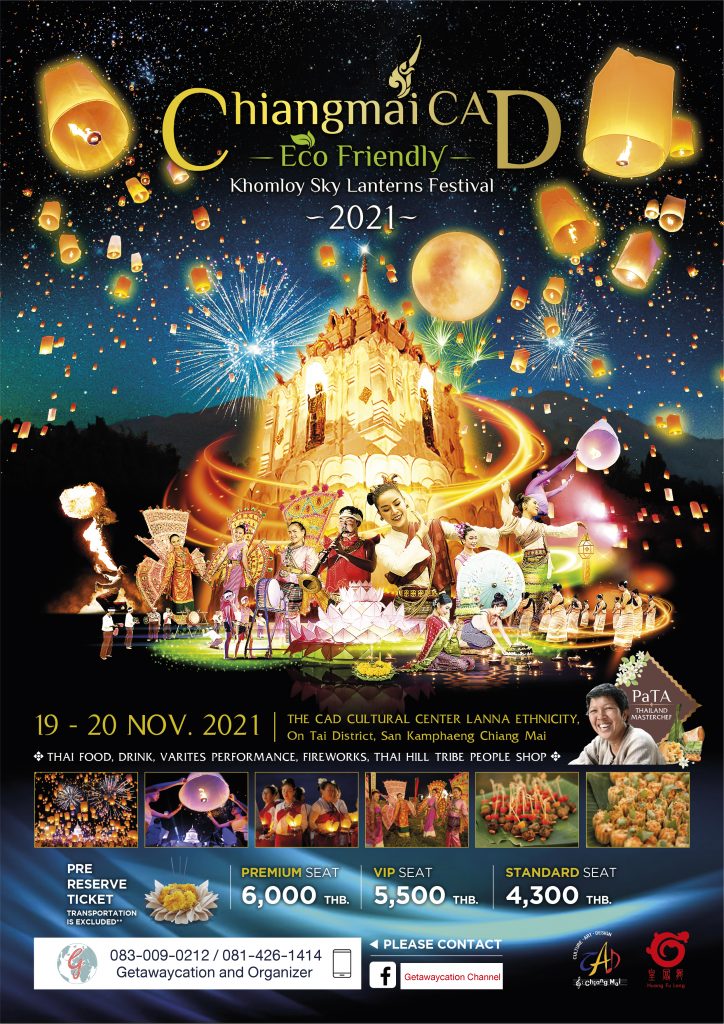 Special Offers
      (**Transportation is excluded**)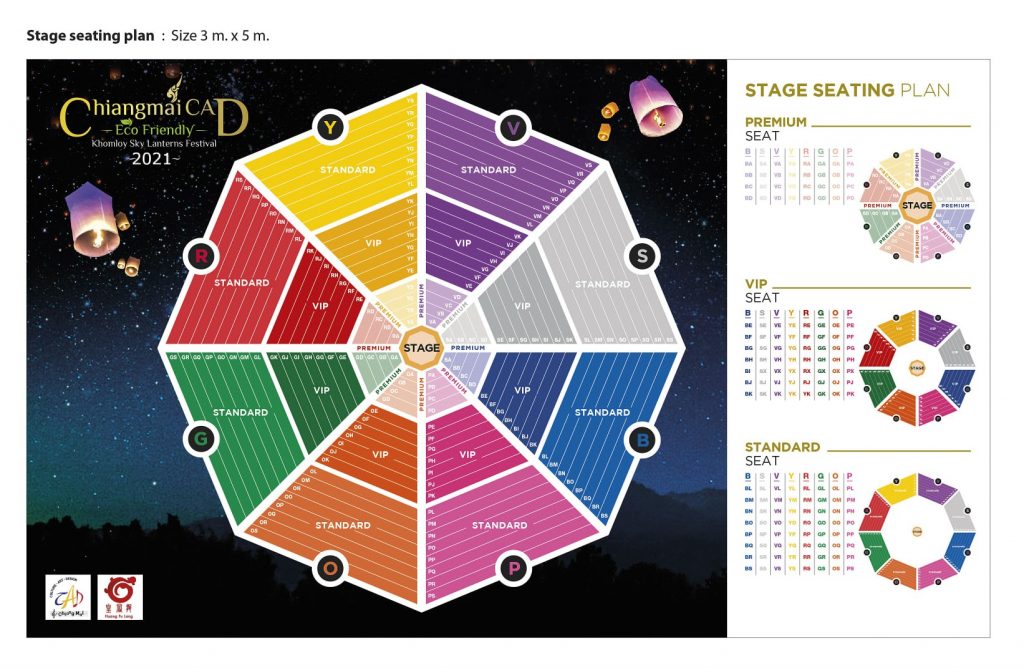 Buy Now!!!
Tel               : (+66) 83-009-0212 / (+66) 81-426-1414
LINE            : @getawaycation
Facebook   : Getawaycation Channel
Instagram  : getawaycation_channel
NOTE:
Tickets are non-refundable, the organizer of the event in case of cancellation (natural disaster for example) would donate the amount from the tickets to charity organizations as it is customary in Thailand for religious events.

Tickets are non-refundable under any circumstances, even if the ceremony has to be cancelled (e.g. due to a natural disaster). The ticket money in this case would be donated to charity courses by the event organizers.
(Visited 199 times, 1 visits today)